NETTV PLUS ANDROID TV APP

To use NetTV Plus Android app,  OS Android 5.0 or newer version must be used. Basically you should have latest available version installed.
In next few step we will explain how to install NetTV Plus app on Android TV whether it be SONY, PHILIPS, SHARP ili NVIDIA SHIELD.
At this stage app will be installed on your device.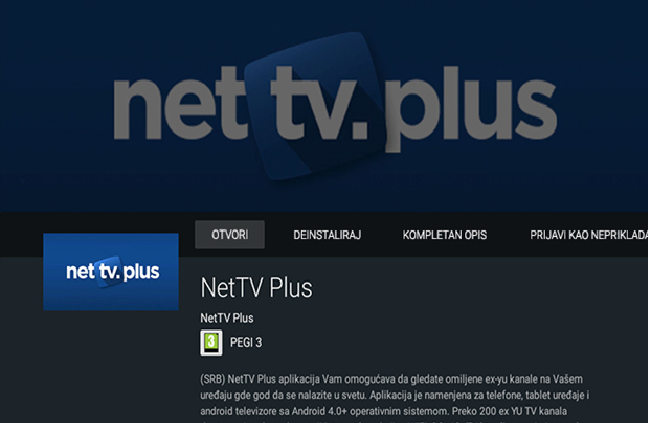 If the app has been installed previously, please contact us for a FREE TRIAL period.